The Backsplash Trends Worth Considering
If you're looking for a quick alternative to updating your kitchen without going back to the studs and replacing everything, why not update your backsplash? Regardless of how extensive your kitchen renovation is — full or partial — here are the most popular choices in  backsplashes worth considering.
The Biggest Backsplash Trends of the Year
Consider each of these as you're planning your renovation, and what would work best for your space. Mix and match and you'll be on your way to updating your kitchen. 
Tile Type
When it comes to hiring tile installers in Vaughan or the GTA, these are the most popular types of tile for your kitchen backsplash! 
Marble:

If your ideal kitchen is sophisticated yet contemporary, you can't go wrong with marble. However, having marble tile installed is expensive, so if you have a limited budget, you may want to consider the economical but equally classy marble-look ceramic tile. 

Glass:

For the DIYer, there is no better option for your backsplash than glass. Glass backsplashes usually come in peel and stick sheets, making installation easy. In addition, glass can instantly make your kitchen look more modern with its high-gloss finish and colourful designs.

Ceramic vs. Porcelain:

When it comes to tiles, many think ceramic and porcelain are interchangeable. However, there are some noteworthy differences. Ceramic is more water-absorbent than porcelain; therefore, it's widely used in backsplashes, while porcelain is a more popular flooring choice. Ceramic is excellent for your backsplash as it comes in a wide range of designs, including wood-look, and is more economical. This isn't to say that porcelain can't or shouldn't be used for your backsplash, you just want to make sure the tiles aren't too heavy. Porcelain tiles, like subway tiles, can also be made into intricate designs to bring your kitchen to life.
Tile Colours
Add neutrals in your kitchen via the backsplash to create interest using these trendy hues:
Blue:

Homeowners are discovering just how versatile blue can be. For a moody kitchen, a kitchen with existing dark blues, or for a twist on a traditional kitchen, add light blues to keep the vibe calm and serene. 

Grey:

Grey is the new white. It's the trendiest wall paint and flooring colour, so it's no surprise that grey is a mainstay for your backsplash. Whether you hire tile installers in Vaughan to put up a ceramic or stone backsplash, grey is not going out of style, so it's definitely a wise choice for longevity. 

Neutrals:

If your kitchen floors or cupboards are avant-garde, tone it down with a neutral backsplash instead of adding another layer of personality or colour to your space. Neutrals can "neutralise" a bold/busy kitchen. A neutral backsplash also makes the space more serene and traditional for a light kitchen. Either way, neutrals are always a solid choice.
The Trendiest Tile Look for Your Backsplash
When we say "tile look," we're referring to what your backsplash resembles, such as a wood-look finish. 
Wood-Look:

For homeowners that can't get enough of wood, there are wood-look tiles. Wood-look brings the look of nature into your kitchen, while making your space feel traditional.

Stone-Look:

Many homeowners associate stone with the kitchen. Stone-look encompasses natural stone or marble and is an economical option for homeowners that don't want to shell out for the real deal slab. 

Encaustic-Look:

If your personality is creative and you're looking to create a focal point in your kitchen, then an encaustic backsplash is your ticket to success. Encaustic-look tiles are elaborate patterns that add charm to your kitchen and are ideal if you have a neutral space as it won't overwhelm it.
These interesting options for your backsplash tile make it easy to customise your kitchen to your unique tastes and style. 
The Biggest Tile Shapes of the Season
Every year, there are always an array of popular tile shapes. The trick is figuring out which trend will remain in style for years to come, so you don't have to redo your backsplash too soon after installation.
Subway tile:

There is nothing more everlasting than the classic subway tile shape for traditional homeowners. Whether it's installed horizontally, vertically or in a herringbone pattern, subway tiles are always in style. Another popular trend is using oversized subway tiles in your kitchen backsplash.

Linear tile:

Linear tiles blend square and rectangular shapes and are most often found in peel and stick glass tile sheets. Linear tiles utilise varying shapes and bold designs to modernise your kitchen effortlessly.

Picket tile:

If you want a blend of traditional subway tile and something a bit more modern, then the picket tile should be a top contender. One of the most popular ways to use picket tiles is by mixing and matching colours, finishes and looks to bring your kitchen backsplash to life.
The shapes of your backsplash tiles are yet another way to add a personal touch to an often overlooked kitchen space. 
The Best Backsplash Designs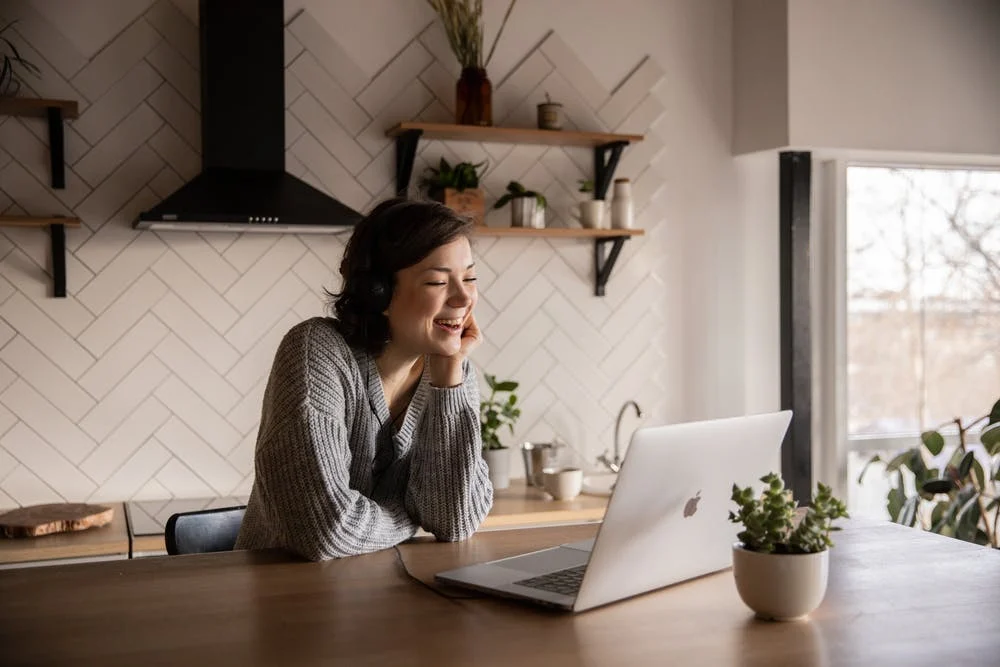 These are the top tile designs for your kitchen backsplash to bring together all the tile elements discussed.
Herringbone:

One of the most everlasting tile patterns is herringbone. Use subway tile, and to make the tile pattern pop more, use a different colour grout.

Chevron:

Akin to the herringbone backsplash, chevron is the latest style that is sure to become a classic. Have fun with the tile by using contrasting colours to help make your backsplash come to life.

Ceiling height:

Whichever design you choose for your kitchen backsplash, the biggest trend that will stick around is taking your backsplash to the ceiling. It helps make your kitchen feel more spacious and prevents you from painting the space above the cabinets — the latest homeowner trend.
The Backsplash Trends for 2022
If you're ready to revamp your kitchen, don't forget to update your kitchen backsplash. The backsplash tells guests the homeowner's personality — traditional, modern or creative — and it's also the easiest part to update. So as tile installers in Vaughan and across the GTA, take our advice: put some thought into your kitchen's identity as it is a quick and easy way to bring new life to your space. 
If you're struggling to find inspiration or you need a second opinion, then don't forget to give the Brothers Flooring a call for a no-obligation consultation! Let us put our decades of experience to the test and help you bring new life to your kitchen.