How to Maintain Your Floors During the Holidays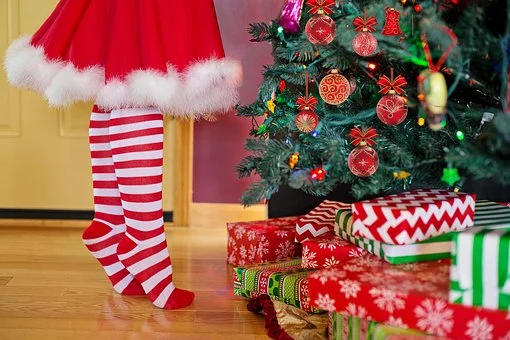 With the holiday season upon us, it's time to start preparing for festive family gatherings. So, if you're expecting company over the holidays, your flooring will see an uptick in foot traffic. And with more foot traffic comes the risk of wear and tear, like scratches or spills.
To prevent damaging your flooring, it's best to listen to what flooring installers and refinishers have to say about caring for your surfaces. Here's what we recommend to maintain your flooring during the holiday season.
How to Protect Your Floors This Holiday Season
As experienced flooring contractors, we believe it's better to be proactive when maintaining your floors. There is no sense putting off protecting your flooring until it's too late. So, we compiled a list of things you can do to protect your floors in preparation for the holiday season!
Doormat
Your first line of defence is having a large doormat outside your front door for your guests to wipe their shoes on before entry. If you have hardwood or vinyl flooring, tracking road salt into the house will cause scratches to your floor, so put down a good quality doormat.
Boot Tray and Mat
As you greet your guests at the front door, politely ask that they remove their shoes and place them on the boot tray provided. A boot tray will contain road salt and moisture from coming in contact with your floors. In addition, consider entryway area rugs or use runners in hallways to protect high traffic areas.
Rugs
If you're hosting dinner for the family, one of the easiest ways to protect your hardwood or vinyl floors from chairs scratching the flooring is by laying down a rug beneath your dining space. This will also protect from accidental spills. 
Felt Pads
If you are not keen on rugs, a cheap alternative is sticking felt pads to the bottom of all your furniture, in case you have to move it to accommodate guests. You also want to place felt on the feet of dining room chairs to prevent them from scratching the flooring.
Maintain a Good Heat
Even if the weather outside is frightful, don't go crazy cranking up the heat inside to offset the cold if you have hardwood floors. High temperatures can dry out the wood, which can lead to cracked or shrunken boards. As experienced flooring installers, if you want to turn up the heat, counterbalance it using a humidifier to keep moisture levels in the air between 35-60%.
Sealant
If you think your flooring could use re-sealing, then be sure to apply it to your floors before crowds congregate at your house. This will also protect your floors from light scratching and moisture damage.
Keep Your Floors Clean
Just as you would clean your house prior to company arriving, you also want to clean your flooring too. In addition, no matter what flooring you have, whether it's carpet or plank flooring, have cleaning supplies at the ready in the event of a spill. So if red wine hits the carpet, you have carpet cleaner ready to go. 
Christmas Tree
If you prefer having a real Christmas tree at the centre of your holiday entertaining, then make sure you have a sheet of plastic beneath the trunk. Then place a tree skirt on top to hide the plastic. The idea here is you want to prevent water from reaching the floors, as well as pine needles from wedging between floorboards or in carpet fibres.
Maintaining Your Floors In Preparation for the Holidays
This holiday season, don't panic at the thought of damage done to your flooring. Instead, be proactive and apply some of these tips to help prevent flooring damage in the first place! As experienced flooring contractors, we can attest the most important thing about your floors is enjoying them. So, enjoy both your home and the season's festivities worry-free by preparing your floors for the holidays!
If you have any questions about how to care for or repair your flooring, don't hesitate to contact us for a free consultation! And from all of us at The Brothers Flooring, have a safe and happy holidays!